Massage course in English
In this course you will:
Learn fifty massage techniques
Give a full body massage
Recieve a comprehensive manual in English (pdf)
Acquire useful tips & tricks
Recieve a certificate of participation
Massage and be massaged
Treat muscle nodes
Massage Course for Beginners
The Massage Course for Beginners teaches you how to give a relaxing full body massage. You will learn various classical hands-on massage techniques which help relax the recipient both physically as well as mentally.
The lessons also include a theoretical component in order to substantiate the massage and the techniques used. An important part of the course is the extra attention paid to specific key points and some handy massage tips and tricks.
Richard from The Hague about this course:
"The course was delivered excellently, with care, respect and confidence. The techniques are taught on how to give a full body massage. Following the course, supplementary materials are also made available to supplement and to endorse the techniques. In addition, there is also a web-shop for those wishing to pursue learning and practicing further. Highly recommended!"
The course material will be explained in sections, giving you ample time in-between to practice under the supervision of a trainer. This is the most effective way to learn how to massage.
By the end of the course, equipped with these techniques, knowledge, and practice, you will be able to give a varied, full body relaxation massage.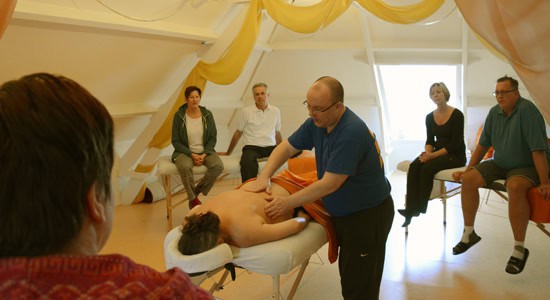 Group size
The number of participants in this course is a minimum of four and a maximum of eight. To ensure that there is sufficient guidance, we work with at least one trainer and one or more assistants. You can register individually (alone) or together with someone else. All participants work in pairs and you practice on each other. If you come in pairs, you can massage together.
Practical information massage course
prerequisite education or knowledge: none
minimum age requirement: 18 years old
education level of the course for beginners: college level (MBO level)
The price of this course is 247 euros, this includes the manual and the certificate of participation.
Lesson times weekend course: 10 am – 5 pm.
Payment can be done with your registration using iDEAL or Bancontact.
Course location: Wajid, Prins Hendrikplein 1 in The Hague
What to bring yourself?

A single-sized fitted sheet for the massage table.
A cotton blanket/towel/sheet which covers your entire body.
Wear casual easy fitting clothes.
Leave jewelry at home and have clean hands with short-trimmed nails.
No outdoor shoes allowed in the practice room. You can bring slippers or shoes which are only worn indoors.

Detailed practical information can be found here.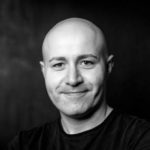 The teacher:
"Samir Rawas Sarayji has his own practice 
Chi Works
where he offers Massage Therapy, Dao Lu, Holistic Coaching and Shamanic Therapy. He holds degrees in English and Literature (2015) and in Mathematical Sciences (2006). In March 2020 he received his Diploma in Massage from the OMB Academy after which he enrolled in the trainer's program. His passion for massage has quickly expanded to encompass different styles and techniques, all of which he offers in his massage studio. English is his mother tongue."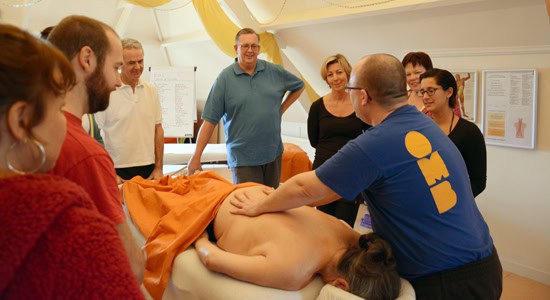 Registration Massage Course for Beginners in English
Unfortunately there are currently no course dates scheduled.
If you would like to join a massage course in English, please fill out the form below. As soon as there are enough interested parties, we will schedule a course.
Note: We have translated the information on this website into English as much as possible, but this is not possible everywhere. Make use of a translation function of your browser. Is something not clear for you? Please, send us an email. Our trainer Samir is a native speaker.
Note: it is not possible to take the two follow-up courses in English.
Oksana about this course:
"I really liked the massage course ! I was following the basic course for beginners in English. It was a lot of information, very clear and in nice atmosphere. Thanks to our teacher! Really recommend for beginners!"
Sam about this course:
"I really enjoyed this course. The trainer is so knowledgable and approachable and friendly and clearly enjoys to share his passion for massage. All the techniques were so clearly demonstrated and so much attention given when we were practising. I am so enthusiastic over this course, I can't wait to do the next one!"